Celebrations in Miami Over Death of Fidel Castro
Former Cuban leader Fidel Castro, a defining figure of the 20th century, has died aged 90.
The socialist revolutionary's death was announced by his brother, Raul Castro, the incumbent Cuban president, on state television late on Friday.
In his address the elderly leader said Mr Castro died at 10.29pm on Friday and he will be cremated on Saturday before a period of national mourning is observed.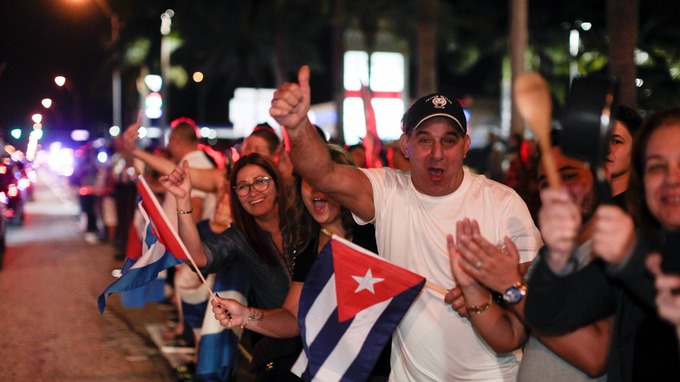 People celebrate in the Little Havana district of Miami in Florida. Credit: Reuters
The death of former Cuban leader Fidel Castro has led to street celebrations in parts of the United States.

In the Little Havana district of Miami, Florida, where many exiles from the communist government live, a large crowd waving Cuban flags cheered, danced and banged on pots and pans.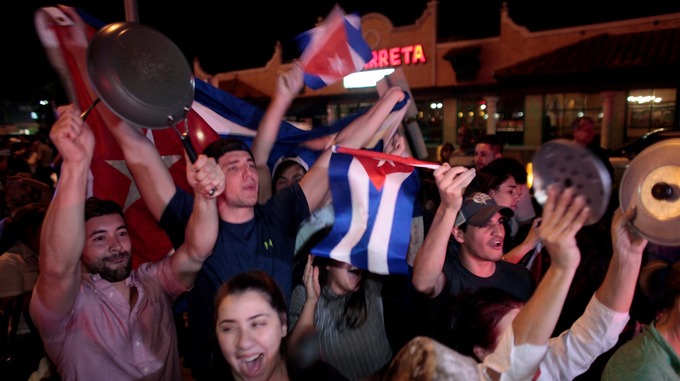 People take to the streets after the announcement of Fidel Castro's death. Credit: Reuters
The socialist revolutionary leader defied US attempts to topple him for five decades.
The bitter relationship between the two countries began in 1960 when Castro took over the US oil refineries in Cuba. In response, Americans refused to buy Cuban sugar and Washington banned all exports other than food and medicine to Cuba.